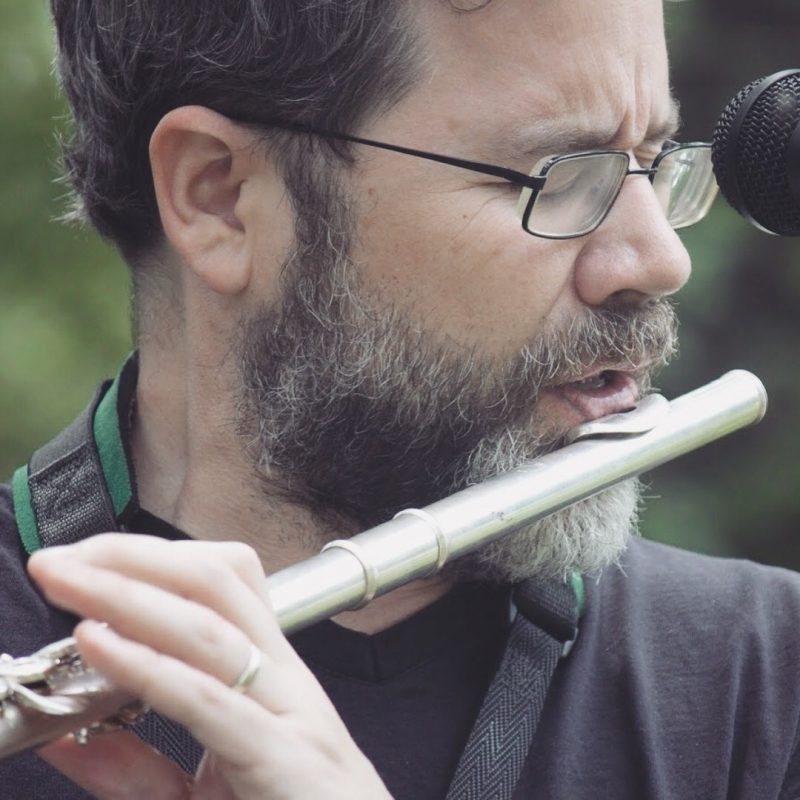 Michael Wilson
soprano, alto & tenor saxophones, flute
Mike is an evolutionary anthropologist based at the University of Minnesota. He has played alto, tenor and soprano sax, clarinet, bass clarinet, and flute in various groups over the years, including the Marion College Jazz Band, the University of Chicago's Wind Ensemble, Orchestra, Jazz Band, and Saxophone Quartet; Court Theater's production of Happy End, Cambridge University Jazz Orchestra, Kings College Orchestra, Dudley House Jazz Band, The JD Express, The Jazz Freeloaders, The Demonic Males, and The Prospectors. He also writes songs and sings.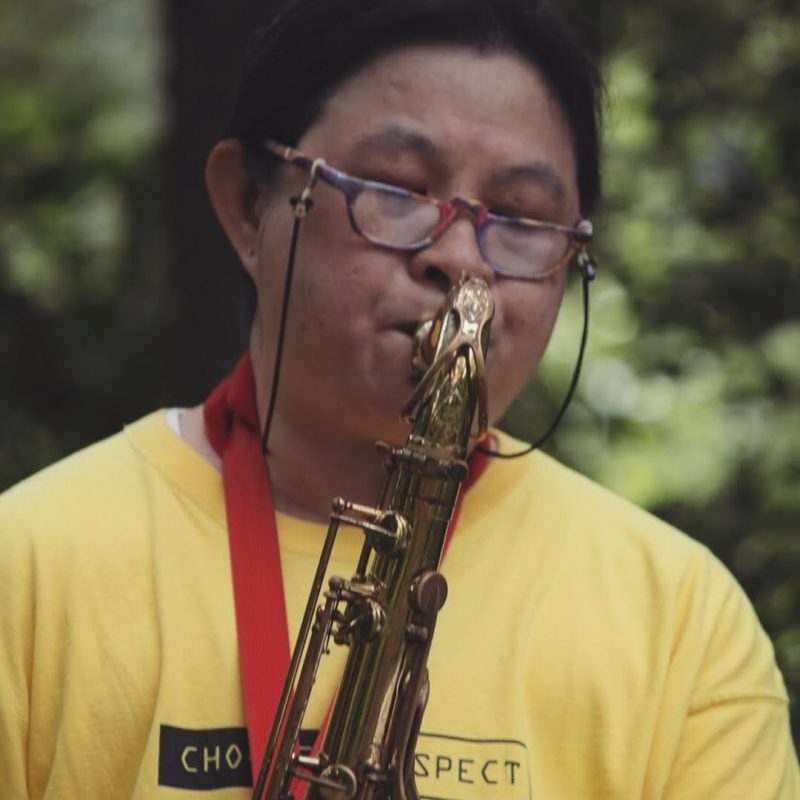 Mona Wong
soprano, alto & tenor saxophones
Mona Wong has performed in the Twin Cities since the '90s in an original R&B funk band, The Curbfeelers, winning a MN Music award for Best R&B group, opening for the Ohio Players, Average White Band and After 7. She has performed with the Violent Femmes as member of the Horns of Dilemma. Mona studied with Joe Viola at Berklee College of Music. Her musical influences include Phil Woods, Art Pepper, Gerald Albright, and Ella Fitzgerald.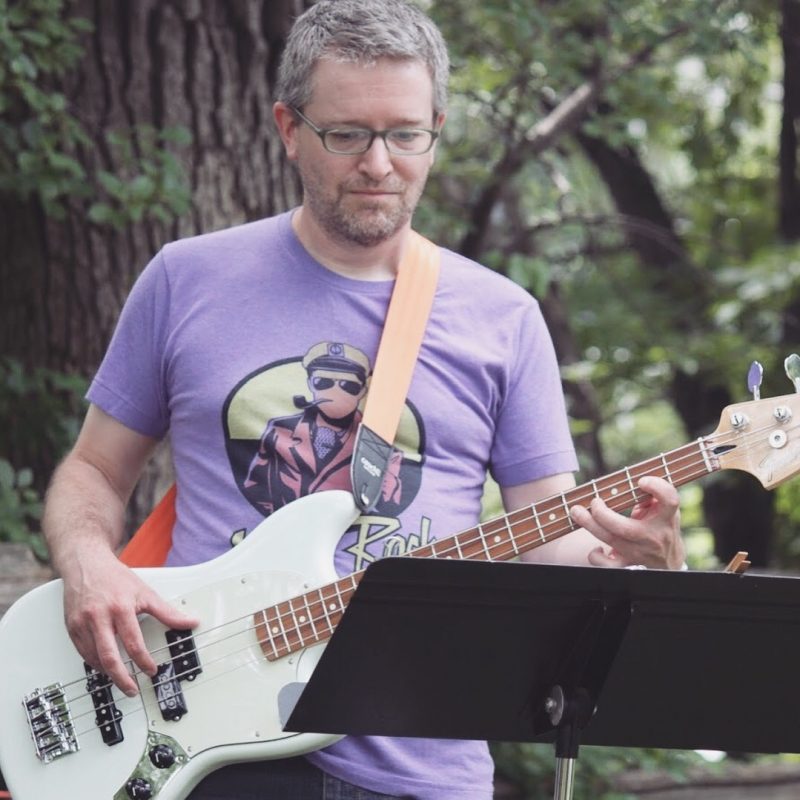 Scott Anderson
electric basses, bass clarinet, electronics
Scott is a freelance web developer and DIY musician. After playing clarinet and tenor saxophone in various bands, orchestras, jazz ensembles and pit orchestras throughout high school and college, then pursuing an undergraduate degree in music history with research on John Coltrane's avant garde jazz style, his professional path veered into technology. Yet he continued making music, playing bass in various rock bands in Minneapolis and Atlanta. From 2003 to 2017 he focused mainly on solo recording projects of original instrumental music in electronic, progressive rock and jazz styles.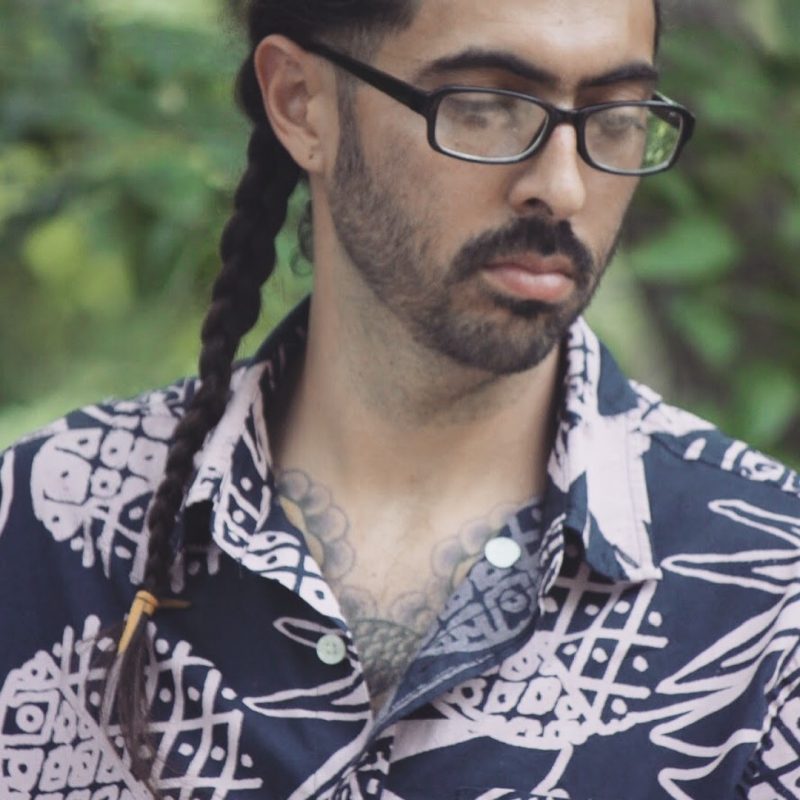 Brandon Sisneroz
drums & percussion
When he's not building stage sets, reconfiguring climbing walls, fabricating percussion instruments, making wine, or pursuing one of his other many and diverse interests, Brandon is behind the kit for 32nd Street Jazz, bringing a polyrhythmic fluidity to the drums that goes well beyond simply keeping time. Brandon grew up in Southern California and toured the country as a musician before settling in Minneapolis in the 2000s.
Original Tunes
Blueprints

Scott Anderson

Dark Matter

Michael Wilson

Delayed Resolutions

Scott Anderson

Funk 2 School

Scott Anderson

Gomphothere

Michael Wilson

Monkfish Blues

Scott Anderson

Noxious Throne

Theo Wilson

Telephone

Michael Wilson

Texting Miss Reed

Scott Anderson

Torpor Tantrum

Michael Wilson

Voice Mail

Michael Wilson
Jazz Standards
Afro Blue

Mongo Santamaria

All Blues

Miles Davis

Blue Bossa

Kenny Dorham

Bongo Beep

Charlie Parker

Chameleon

Herbie Hancock

Cheese Cake

Dexter Gordon

El Gaucho

Wayne Shorter

Footprints

Wayne Shorter

Free for All

Wayne Shorter

Invitation

Bronisław Kaper

Lucky Southern

Keith Jarrett

My Little Suede Shoes

Charlie Parker

Nica's Dream

Horace Silver

A Night in Tunisia

Dizzy Gillespie

The Sidewinder

Lee Morgan

Summertime

George Gershwin
Non-Standards
(Rock, blues, country & "mashup" arrangements)
Bikini Island

Goblin

Blue Monkee

arr. Michael Wilson

Careless Stepchild

arr. Michael Wilson

Folsom Prison Blues

Johnny Cash

I Got Phylogeny

arr. Michael Wilson

Pinball Number Count

Walt Kraemer

Purple Rain

Prince

Rooster

Alice in Chains

Sara Smile

Daryl Hall/John Oates

Song for Rikki

arr. Scott Anderson

Summer Spring

arr. Scott Anderson

Take Everything: Impossible Five

arr. Scott Anderson

Tomorrow Never Knows

John Lennon/Paul McCartney