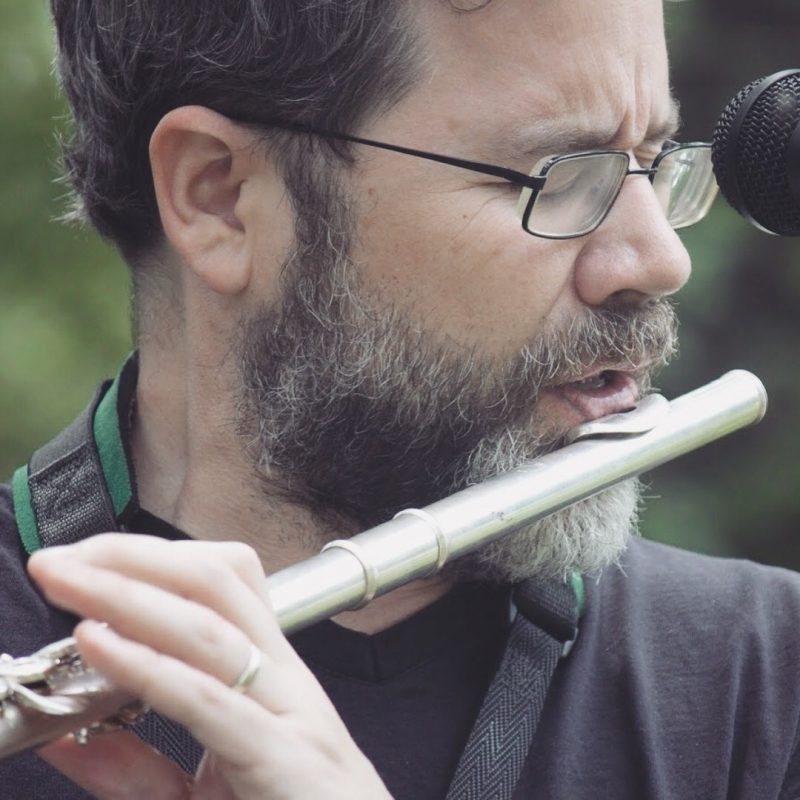 Michael Wilson
alto & baritone saxophones, flute
Mike studies chimpanzees and human evolution in his day job at the University of Minnesota. He played alto and tenor sax in various groups through college, but started searching for more portable instruments when he began doing fieldwork in Africa, eventually accumulating a clarinet, soprano sax and flute. He previously played with the JD Express, The Jazz Freeloaders, The Demonic Males and The Prospectors.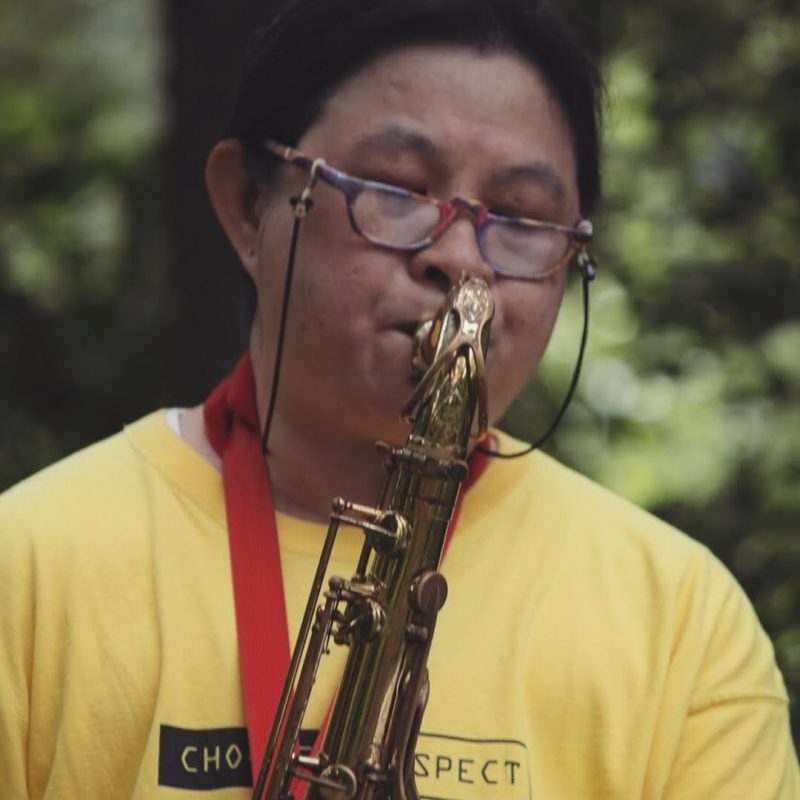 Mona Wong
soprano, alto & tenor saxophones
Mona has performed in the Twin Cities since the '90s in an original R&B funk band, The Curbfeelers, winning a MN Music award for Best R&B group, opening for the Ohio Players, Average White Band and After 7. She has performed with the Violent Femmes as member of the Horns of Dilemma. Mona studied with Joe Viola at Berklee College of Music. Her musical influences include Phil Woods, Art Pepper, Gerald Albright and Ella Fitzgerald.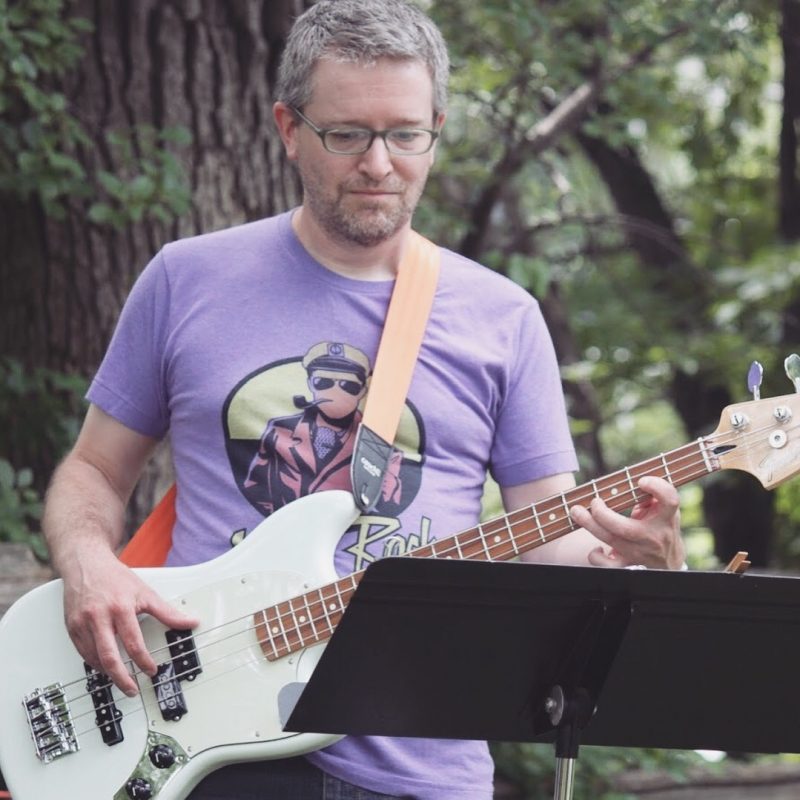 Scott Anderson
electric basses, keyboards, bass clarinet
Scott has been obsessed with audio recording since he received his first cassette recorder at age 7. While working towards his B.A. in music history, he played clarinet and saxes in band, jazz band and musical theater. After college his professional path veered into web technology, but he continued making music, playing bass in several rock bands in Minneapolis and Atlanta and honing his audio production skills.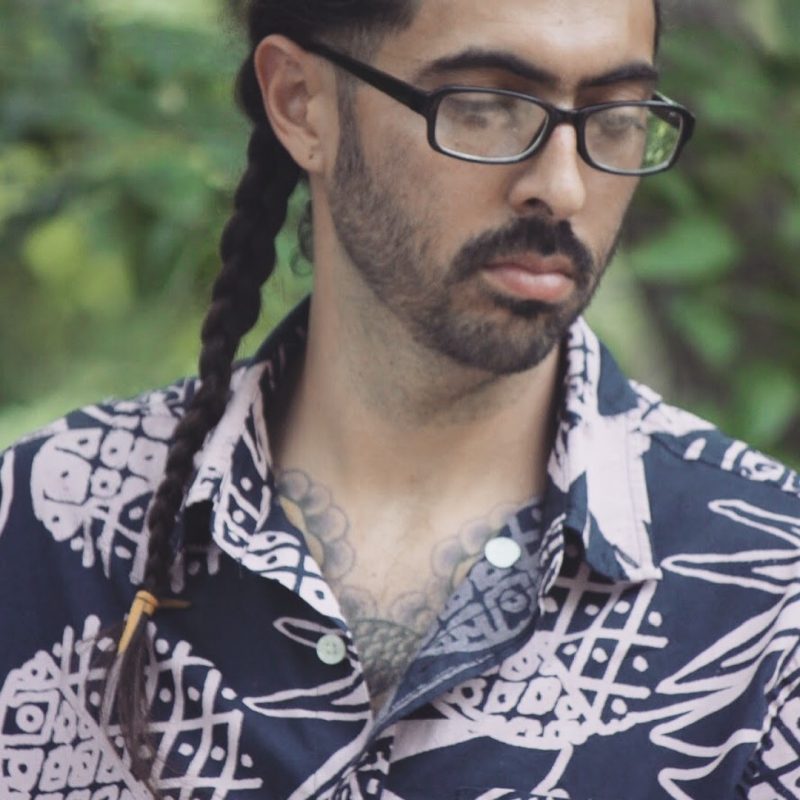 Brandon Sisneroz
drums & percussion
Brandon grew up in Southern California and toured the country as a musician before settling in Minneapolis in the 2000s. When he's not building stage sets, reconfiguring climbing walls, fabricating percussion instruments, making wine or pursuing one of his other many and diverse interests, Brandon is behind the kit for 32nd Street Jazz, bringing a polyrhythmic fluidity to the drums that goes well beyond simply keeping time.
Original Tunes
Scott Anderson
Michael Wilson
Scott Anderson
Scott Anderson
Michael Wilson
Scott Anderson
Theo Wilson
Michael Wilson
Michael Wilson
Scott Anderson
Michael Wilson
Scott Anderson
Michael Wilson
Michael Wilson
Michael Wilson
"Non-Standards"
(Rock, blues, country & mashup arrangements)
Goblin
arr. Michael Wilson
arr. Michael Wilson
Fly by Night
Geddy Lee/Neil Peart
Johnny Cash
Get Funky (with Juice)
arr. Scott Anderson
arr. Michael Wilson
It Does Not Mean a Thing
arr. Michael Wilson
arr. Scott Anderson
The Morning Fog
Kate Bush
My Patronus
arr. Michael Wilson
Walt Kraemer
Prince
Riders on the Storm
The Doors
Alice in Chains
Daryl Hall/John Oates
arr. Scott Anderson
arr. Scott Anderson
arr. Scott Anderson
John Lennon/Paul McCartney
Use Me
Bill Withers
We've Only Just Begun
The Carpenters
You've Really Got a Hold on Me
Smokey Robinson